Comprehensive Cyber Risk Insurance
Your Defense Against Cybersecurity Risks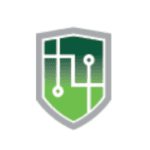 Who We Are
The Berkley Cyber Risk Solutions Difference
Berkley Cyber Risk Solutions provides first and third-party cyber coverage for emerging cyber exposures, complemented by pre and post-breach services. A team of experienced professionals delivers comprehensive cyber coverage and data breach protection to commercial insureds of all sizes and industries.
Our singular focus of viewing cyber as a peril allows us to constantly refine and update new coverage options for emerging risks and trends and be responsive to client-specific coverage and service needs.
ABOUT
W. R. BERKLEY CORPORATION
W. R. Berkley Corporation, founded in 1967, is one of the nation's premier commercial lines property casualty insurance providers. Each of the operating units in the Berkley group participates in a niche market, requiring specialized knowledge about a territory or product. Our competitive advantage lies in our long-term strategy of decentralized operations, allowing each of our units to identify and respond quickly and effectively to changing market conditions and local customer needs. This decentralized structure provides financial accountability and incentives to local management and enables us to attract and retain the highest-caliber professionals. We have the expertise and resources to utilize our strengths in the present environment, and the flexibility to anticipate, innovate, and respond to whatever opportunities and challenges the future may hold.